YOUR PRIVATE  /  2
A journal for the future born out of Spring 2020. 
Against the queer moment, an ode to meditative thoughts and intimate creativity.
I tendari, rappresentano nella mia quotidianità di isolamento un atto cosmico verso l'arte e verso il mondo vegetale, in cui tutte le forze della creazione ritrovano il loro vigore antico;
ritrovando la semplicità ed il tempo delle cose perchè TUTTO RICOMINCIA di NUOVO.
Appendere i Tendari per i vicoli del mio borgo e associarli a divinità e forme vegetali elementari, mi consente di svolgere una pratica quotidiana intima e ed emozionale in cui la mia "abitazione interiore" diviene il luogo più profondo dove rifugiarsi e comunicare, un culto del sentimento per ripristinare desiderio e amore aspettando la rigenerazione.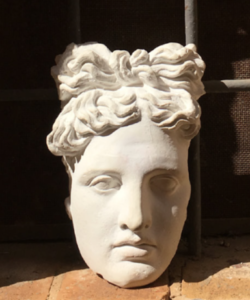 The curtains, in my everyday isolation, represent a cosmic act towards art and the plant world, in which all the forces of creation find their ancient vigor;
rediscovering the simplicity and time of things because EVERYTHING STARTS AGAIN.
Hanging the curtains in the alleys of my village and associating them with divinities and elementary plant forms, allows me to carry out an intimate and emotional daily practice in which my "inner home" becomes the deepest place to take refuge and communicate, a cult of feeling to restore desire and love waiting for regeneration.